Mango Vegan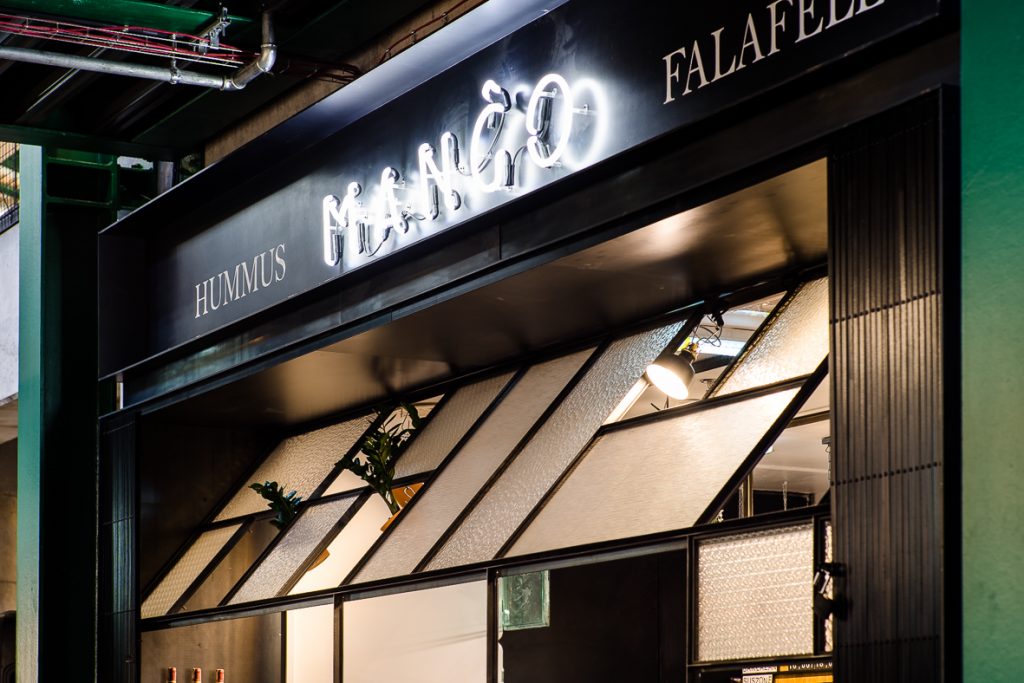 arrangement of the bar space in Hala Koszyki
Mango Vegan is a network of several street food restaurants with healthy vegan food.
This time, the location of the Mango bar was chosen as a small space in a very prestigious facility at the nwe Koszyki hall in Warsaw. The design had to be adapted to the industrial character and the aesthetic and time requirements imposed by the owners of Koszyki hall.
The idea for the arrangement of the area came from an inspiration with the cultivation of plants, vegetables and fruits that are used to prepare vegan specialties in the restaurant. The space spatially resembles a greenhouse. It is within this framework that we have planned the entire function. An additional reference is the form of a stall, which is part of the former market function of the Koszyki hall.